As previously advised, the Richard and Judy show is relocating from Channel 4 to a new UKTV channel called Watch next month.  Luckily for us, they are taking the ever popular book club with them and what's even more good news, they are expanding it!
As book addicts, we think this is great news, and so to celebrate, we have decided to incorporate the Richard and Judy Book Club books in our current Book Addicts Book Group schedule starting with the first book chosen for the new show:  "Mudbound" by Hillary Jordan.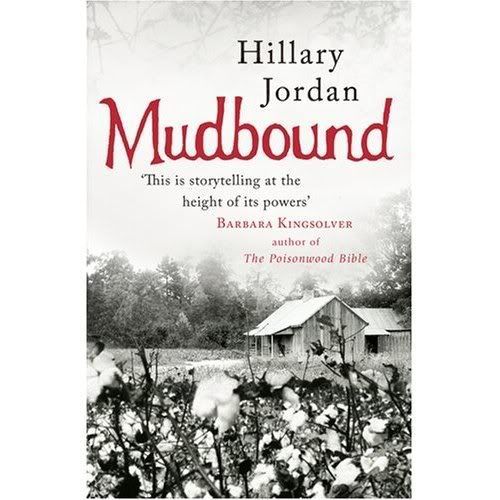 Synopsis
When Henry McAllan moves his city-bred wife, Laura, to a cotton farm in the Mississippi Delta in 1946, she finds herself in a place both foreign and frightening. Henry's love of rural life is not shared by Laura, who struggles to raise their two young children in an isolated shotgun shack under the eye of her hateful, racist father-in-law. When it rains, the waters rise up and swallow the bridge to town, stranding the family in a sea of mud. As the Second World War ends, two young men return from Europe to help work the farm. Jamie McAllan is everything his older brother Henry is not and is sensitive to Laura's plight, but also haunted by his memories of combat. Ronsel Jackson, eldest son of the black sharecroppers who live on the farm, comes home from war with the shine of a hero, only to face far more dangerous battles against the ingrained bigotry of his own countrymen. These two unlikely friends become players in a tragedy on the grandest scale.
This book is the first selection in the newly announced New Writers Book Club strand.  Twelve debut writers will be featured over the coming months, including Farahad Zama – The Marriage Bureau for Rich People in November, and Nancy Horan – Loving Frank, for December.  More details of all three books can be found on our book group forum by
clicking this link
.
Richard and Judy have also announced a special Christmas Books strand to their new show, so please stay tuned for more details about that.  In January, the 2009 book club selections will be announced and again we hope that you will join us to read and discuss the ten books that make up that selection.  Perhaps by the time you have worked your way through all of those, you will be ready for the Summer Reads books!
We offer fun and lively book discussions in a safe, friendly and spam-free site, with a great bunch of Book Addicts.  The Richard and Judy Book Club strand is only one of many opportunities we offer in our ever-expanding, popular online Book Group.  We hope you can join us to read and chat about some of the great books we have coming up next year!