The self-declared "worst alphabet book ever" has become a surprise hit over the last fortnight, with hundreds of thousands of parents rushing to get their hands on P is for Pterodactyl: a picture book that explains to children that while A might be for apple, it's also for aisle.
Dreamed up by Raj Haldar, also known as the rapper Lushlife, with computer programmer Chris Carpenter, P is for Pterodactyl was published by US independent Sourcebooks on 13 November. The first print run of 10,000 copies sold out almost immediately, with the publisher now reporting more than 100,000 unfulfilled orders as they wait for a reprint of another 210,000 copies . Demand has also spiked in the UK; sales representative Rob Richardson said that social media buzz after a Facebook post from Imagination Soup saw sales spike from five to 3,000 orders overnight, with an additional and "pretty unprecedented" 10,000 advance orders the next day.
"The first day we sold out of the entire first run; it's been quite surreal from there," said Haldar, whose book is now sitting at No 8 on the New York Times bestseller list. "It's been totally unexpected."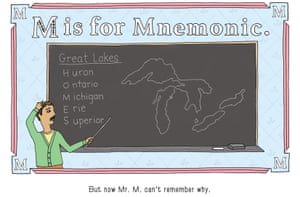 He and Carpenter came up with the idea after having lunch with a friend whose child had brought some alphabet flash cards with him. "Each one was of a food, so we were looking through them and reading them to our friends' kid Isaac. We got to Q, and Q was for quinoa," said Haldar. "We were laughing about how it phonetically sounds weird – plus, I didn't have quinoa until I was, like, 25. We were joking about that and started talking about how it would be even sillier if an entire alphabet hinged on silent letters."
For a while, they just populated a Google document with words as they thought them up, but "what started to come to light was that the words in this document were implying a really rich universe that would make an awesome kids' book – gnomes and knights and tsars". Illustrator Maria Tina Beddia came on board, and they found a publisher in Sourcebooks, where editorial director Kelly Barrales-Saylor called the concept a "completely fresh take" on a standard alphabet book. "Word nerds, like me, love to argue about the complexities of the English language. Silent letters and absurd homophones can be incredibly maddening for all of us, but especially for kids just learning their ABCs or how to read," she said.
Haldar admitted that he and Carpenter had struggled with some letters. "There are plenty of silent-first-letter words, but there are letters where there are very few examples and we had to come up with creative ways to think within the rubric of what we were trying to do," he said. "For the letter B there is only one word in the English language starting with a silent B. Folks can get the book to figure that out."
Haldar, whose own favourite was "T is for Tsunami", said he was was glad the book had not underestimated children's interest. "Kids really do love big unwieldy words – when we point at the cover of the book, even the three or four-year-old just learning to read will be, like: 'Pterodactyl!'," he said. "It brings out the word nerd in everybody."
More copies of P is for Pterodactyl are expected to be available in December.
• This article was amended on 3 December 2018: there is only one word in the English language starting with a silent B, not D.