Hello everyone and welcome to the newest series from Jed Mercurio, a taut and certain-to-be-very-twisty political thriller, which will hopefully fill the Line of Duty-shaped hole in our lives for the next five weeks.
The bodyguard
Our main protagonist is DS David Budd (Richard Madden of Game of Thrones fame). He is a former soldier who now works for the police, predominantly providing personal security for visiting dignitaries and politicians, and who is possessed of an enviable ability to keep a straight face in even the most trying of circumstances.
We first meet David in what may be the tensest opening 20 minutes of TV this year, as he finds himself caught up in a suicide bombing on a train while trying to take his children back home to his estranged wife Vicky (Peaky Blinders' Sophie Rundle, hopefully to be given more to do as the series progresses).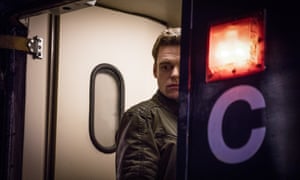 It is clear that one of Mercurio's main themes with this show is going to be the difference between the emotionless face David presents to the world and the turmoil churning underneath. This is further underlined by the fact that he is clearly very good at his job, capable of calming terrified suicide bombers and hysterical employees, thanks to a soothing voice and the ability to think on his feet.
Of course, we know that in reality David is anything but unflappable: he is actually struggling with the effects of post-traumatic stress disorder after a brutal tour of Helmand province in Afghanistan, which scarred his body, killed most of his friends and cost him his marriage.
Who does he blame for this? Politicians, AKA the very people he works for, which clearly is not the best-case scenario for job satisfaction, although the ending suggested that David may have come with up with a shocking and rather final way to deal with that.
The politician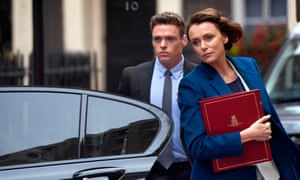 His role is to deal with one politician: Julia Montague (Keeley Hawes, excellent as always), the steely home secretary and a woman who notes: "I don't need you to vote for me, only to protect me." Julia is a former criminal barrister turned Tory politician. In a nice – and very Mercurio – touch we saw a picture of her with the former prime minister David Cameron "building the Death Star", as she acerbically had it.
Julia is one of those people whose eyes are so firmly on the prize that she does not have time to notice the little people, even if she might occasionally remember to throw them an apology as a sop. She has got an oleaginous special adviser (Paul Ready), a very disgruntled former PA (Stephanie Hyam) and an ex-husband (Nicholas Gleaves) who just happens to be the chief whip and who doesn't take kindly to his wife having ambitions of her own.
Is she hoping to become PM or is she simply one of those politicians obsessed with doing what she sees as the right thing, even if others might disagree? Currently, I would say somewhere in between. The TV performance showed she is a political animal but the fact that she has not really bothered to court popularity with David – I don't think the half-hearted apology counts – suggests the latter.
The conspiracy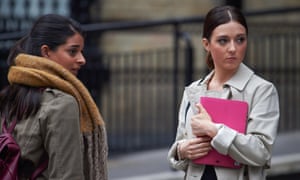 The end of the episode, which saw David hint to his former colleague Andy (Tom Brooke) that he intends to assassinate Julia, suggested that this is a straightforward thriller in the vein of Homeland's will he/won't he first season. But this is Mercurio, the creator of Line of Duty's many-tentacled conspiracy, and thus it surely won't be that simple. Already there are questions surrounding the sacked Chanel: who is she? Why does she have access to smart, government-style vehicles and protection? What was the meaning behind the conversation she had after meeting the journalist? What exactly was the open invitation to which her mysterious chauffeur referred?
Additional notes
David's speech to Vicky about the pension provided the most compelling reason for believing that he may orchestrate a scenario in which he kills Julia and dies himself.
It is good to see Richard Madden given the chance to use his actual accent and I would argue that it is partially that which helps him to give such a relaxed and charismatic performance.
During the conversation between Nadiya and Richard, Mercurio manages to say in three minutes what the portentous Collateral fumbled around trying to say over four weeks.
I don't know about you lot, but I am quite a fan of watching just how often David and Julia can passive-aggressively wind each other up.
I am also a fan of David's ability to make outrageous statements to chief whips with an entirely straight face.
Only Mercurio could make a dropped phone signal so nail-biting.
Nerve-shredding moment of the week
No question that this belongs to the bravura opening to the show, which manages to introduce us to David, let us know what kind of person he is and had me gripping the edge of the sofa, unsure what was going to happen next. It is a credit to the tension of the writing that I genuinely believed they might still shoot Nadiya in the head after he had managed to get the bomb dismantled and help her off the train.
Villain of the week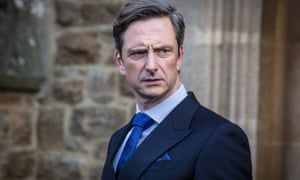 Julia is possibly a "sociopath" (according to Chanel), David might end up as an assassin, Nadiya and her husband almost blew up an entire train, but this still belongs to the chief whip and Julia's ex, Roger Penhaligon, who in one brief scene managed to make clear that he is peremptory, obnoxious and very keen on saving his own skin.
Unsung hero of the week
This could have gone to Sandra, the poor train employee who so carefully obeyed David's orders, but I am giving it to the anonymous woman who not only kept an eye on his children, but also shepherded them off the train. An act of selfless commuting that may just have been the most unlikely moment of the night.
So what did you think? Will David assassinate Julia? What is Chanel's deal? And what dastardly tricks does Mercurio have up his sleeve next? As ever, all speculation is welcome. Plus, a small reminder: episode two will air tomorrow night before the show moves into a regular Sunday night slot.