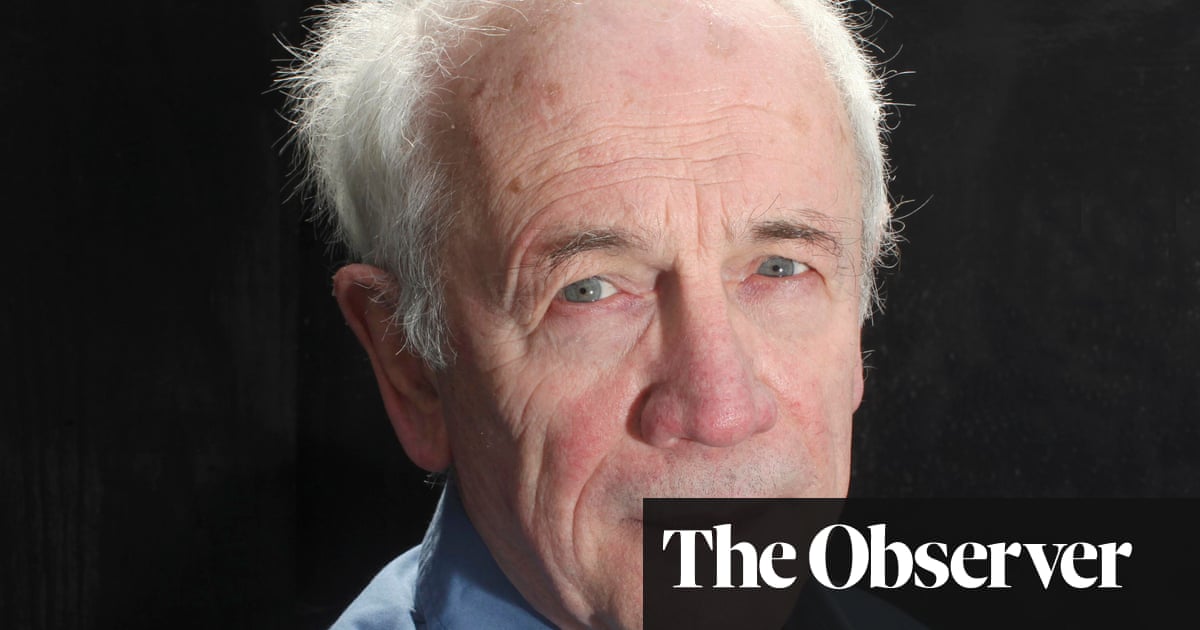 Alan Garner's glittering career started nearly six decades ago with The Weirdstone of Brisingamen, one of the great children's books of the second half of the 20th century. Since then, he has written further fantasy novels including Elidor and the Carnegie-winning The Owl Service. His books for adults, including The Stone Book Quartet, Strandloper and Thursbitch, all centre on the Cheshire countryside in which his family has lived for more than 400 years. His latest book is Where Shall We Run To?, a moving evocation of his wartime childhood.
Garner lives at the Blackden Trust in Alderley, which comprises Toad Hall, a barely modernised medieval timber-framed home, and the Old Medicine House, a 16th-century apothecary's shop that he and his wife Griselda rescued from demolition in 1970 and transported 17 miles to abut Toad Hall. Garner is a keen archaeologist – stones and artefacts rattle through his books and his home is full of axe-heads and arrowheads, old coins and glimmering crystals.
When you finished Boneland, the final instalment in the trilogy that began with The Weirdstone of Brisingamen, you said it would be your last book. How did you come to write Where Shall We Run To?
I can't stop writing. It's not something I physically enjoy, but I can't switch off the head. There was something else, something I'd lived with all my life – the fear that I wouldn't live to finish a given piece. Having finished Boneland at the age of 77, with no idea in front of me whatever, I thought – that's it. And then an idea started to stir. Now, given that it takes me between five and nine years to write a novel, the joke runs a bit sour when you're in your early 80s.
Was it easier to write a memoir than a novel?
No book of mine has ever had so many drafts. What I had to do was remove myself as an observer and let the voice of me at that age genuinely establish itself. The trouble there was that I didn't want it to be arch or twee or laced through with dramatic irony. I like technical challenges. I just let it settle and listened, I didn't try to impose anything on that voice as it emerged. It couldn't be infantile, it must be simple. It expresses the complex thought of a child of that age.
Did you have to read up on the period? Did you have a diary or other written record you could call upon?
There was no research. To a fault, I love the research and it puts off the writing. But with this, I simply had to not interfere. It's not mystical, it was just allowing myself to switch off the adult editor until the words were there.
The book seems to be about how your education took you away from childhood companions. One of your friends' mothers, rather than congratulating you on your 11-plus, says: "Well, Alan… you won't want to speak to us any more."
The moment that ran off my pen, I almost cracked, because I didn't see it coming. The price of my education was rejection. My family couldn't cope with the change in me, nor could the friends of my childhood. I was ostracised from their community.
Do you think that grammar schools are a good idea?
Because I'm an ancient historian, I'm utterly apolitical, but I do think the criticism of the grammar school system is indicative of a levelling instinct that I'm entirely against.
The book paints a vivid portrait of your mother, who nursed you through a host of near-fatal childhood illnesses and appeared to have high ambitions for you.
I think the second world war was my mother's high point, because she was very good at coping. In technical psychological terms, she was what is known as a narcissistic parent. She was bringing me up to be what she had not been able to be. RS Thomas says it in a poem called Ap Huw's Testament: "My mother gave me the breast's milk/Generously, but grew mean after,/Envying me my detached laughter." As soon as I started to develop my own mind, it was shocking to her. The all-embracing loving mother became the destroying harpy. That destroying harpy existed until her death.
Your father is a more distant figure, despite one memorable scene on Alderley Edge…
He was only away at the war for a year, but that rural culture I grew up in appeared to be patriarchal in that the sexes had no communal social life. My father's pattern every day was to come home at lunch, the meal would have to be on the table, and he'd eat and get up and walk out. My memory of my parents' relationship, which was common to all of my companions, was that the father came in from work at the end of the day, had tea, got out of working clothes into smarter clothes, went to the pub, came home and went to bed. My mother spent her life, as far as I can remember it, sitting by the fire doing crossword puzzles.
Which novelists or nonfiction authors writing today do you most admire?
I don't read fiction. In nonfiction, it's specialists I like. Richard Bradley, a prehistorian, is writing some of the most imaginative work based on solid archaeological scholarship.
What do you read for pleasure?
Biography, history, anything that catches my eye. I'm a complete magpie.
What books are on your bedside table?
I'm usually so tired I just go to bed. It's likely to be philosophy, but that sounds so pretentious, doesn't it? I'm someone who always had a path ahead of me – Classical Mods and Greats – I still read a great deal of philosophy.
How do you organise your books?
This end of the room is spillage, where it all starts to fall apart. Otherwise I organise them methodically as a library. I don't use a Dewey Decimal system, but they are arranged by subject. I've got about 11,000 books and fewer than a hundred novels.
What was the best book you ever received as a present?
It was when I was a child, I would have been about seven. It was The Box of Delights by John Masefield.
What book would you give to a child?
WG Hoskins, The Making of the English Landscape.
• Where Shall We Run To? by Alan Garner is published by 4th Estate (£14.99). To order a copy for £12.74 go to guardianbookshop.com or call 0330 333 6846. Free UK p&p over £10, online orders only. Phone orders min p&p of £1.99
https://www.theguardian.com/books/2018/aug/04/alan-garner-interview-i-just-let-the-voice-settle-and-listened-memoir-where-shall-we-run-to