There's a rich harvest of historical adventure for readers of eight-plus this month. Set in the late 18th century, Catherine Johnson's Freedom (Scholastic) is the powerful story of Nathaniel, brought from Jamaica to England solely to tend pineapple plants aboard the ship by masters who have sold off his mother and sister. Believing that all slaves are free on English soil, Nat looks forward to making his fortune and buying back his family; swiftly disillusioned, he begins to plan his escape. At times harrowing (especially during its description of the Zong court case in 1783, dealing with the murder of 133 slaves at sea), the story is also filled with humour, compassion and hope – humanity's worst and best, shown side by side.
Candy Gourlay's Bone Talk (David Fickling) is set in the Philippines at the end of the 19th century. Ten-year-old Samkad, of the Bontok tribe, is desperate to prove himself against the enemy Mangili. Seismic change is coming, however, in the form of other invaders, offering contempt and treachery along with gifts of sweets and guns. Can the Bontok survive the Americans, as well as the Mangili? Gourlay's evocative writing grips from the outset.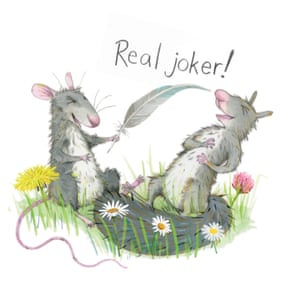 A fearsome curse hangs over Emma Carroll's Secrets of a Sun King (Faber), which unfolds in 1920s London and Egypt before the opening of Tutankhamun's tomb. When her beloved grandad falls ill and a case of human combustion makes the news, Lil realises that an Egyptian burial jar holds a secret – one that could prove deadly if she doesn't return it to where it belongs. Meticulous research and all-or-nothing adventure combine to great effect.
Wandering the post-plague landscape of medieval Europe, The Book of Boy by Catherine Gilbert Murdock (Chicken House) is another extraordinary mixture of the historical and fantastic. Boy is a hunchbacked goatherd, happy with his animal charges – until he is swept off by a tight-lipped pilgrim, Secundus, to seek out holy relics. But there is more than meets the eye to both Boy and Secundus … Murdock celebrates everyday tenderness amid the otherworldly and celestial.
For teenagers, there's more eldritch strangeness from Melvin Burgess in The Lost Witch (Andersen). When a hunted hare leaps into her family's car, Bea involuntarily utters an elemental summons to her sleeping inner self. As an awakened witch, in danger from the hunt herself, she now faces a stark choice: abandon either her home or her true nature for ever. Can she trust Lars, her first crush, to save her? Burgess's work remains strong meat, sometimes overwhelming; abduction, seduction, deceit, coercion and the limits of moral responsibility all test the reader's tolerance of trauma to breaking point in this arresting coming-of-age tale.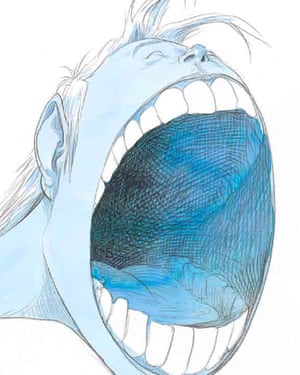 Set in a distorted future, Leo Hunt's compelling Phantom (Orchard) is a hi-tech dystopian thriller that slaloms effortlessly around the genre's cliches while paying tribute to its titans. Sixteen-year-old Nova lives in an underworld, the poisoned, submerged foundations of a 400-storey city where only the richest still enjoy sunlight. When she catches the attention of the powerful hacker Moth, she's given a dangerous mission that will take her to the very top – and a shocking secret.
Holly Bourne applies her inimitable surreal humour to the dark reaches of the disordered mind in Are We All Lemmings and Snowflakes? (Usborne). At a plush therapy camp for teens, Olive becomes convinced she has the power to banish all mental illness, helped by Lewis, with his gift for numbers (not to mention burgeoning crush on Olive). While her grandiose vision might be more a sign of mania than a workable plan, Olive's passionate desire to spread a "kindness virus" is tremendously endearing as she flies the flag for courage and altruism.
For younger readers of five years and up, Chris Riddell's Once Upon a Wild Wood (Macmillan) is an elegant subversion of the fairytale canon, in which Little Green Rain Cape encounters an apple-proffering old lady, three grumpy bears and a disconsolate Beast, pining for his missing Beauty. She puts wrongs to right, dances the night away at Rapunzel's birthday party and heads off in search of more adventure. Riddell's layered landscapes, full of sly detail, invite exploration.
His elegant line drawings also feature in Rachel Rooney's enticing new poetry collection, A Kid in My Class (Otter-Barry). Rooney evokes children's perspectives with empathy: we meet a boy whose "legs don't walk so he wheels in his chair instead. / And he runs in his head", and a sufferer from early lovesickness: "I haven't got a crush. He's just a boy. I swear he's just a boy who is my friend … ". The poignancy and humour of these character sketches are heightened by their illustrations.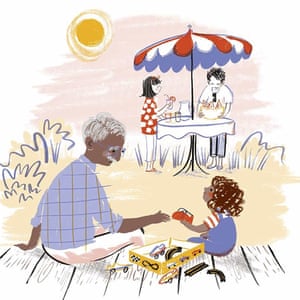 Treasure Hunt House (Lincoln) by Kate Davies, gorgeously illustrated by Becca Stadtlander, is a lift-the-flap book with a difference, beginning with a letter from Great-Aunt Martha inviting her young relatives to visit. When they arrive, however, they find only the housekeeper – to track down Aunt Martha, they (and the reader) must follow the clues from hall to kitchen to conservatory, examining her beautiful curiosities. Filled with fascinating trivia about the history of things, from the making of kilim rugs to the origins of the refrigerator, it encourages many repeat visits to absorb the house's treasury of concealed knowledge.
In picture books, Emily Gravett returns with Cyril and Pat (Two Hoots), a tale of a squirrel called Cyril and his dear friend Pat, who is in fact a rat. Filled with the anarchic energy of these defiant buddies cutting capers, it's enormous fun to read aloud, and a paean to loyal friendship in the teeth of opposition. A child who has lost a grandparent may find comfort in Joseph Coelho's poignant, poetic If All the World Were … (Lincoln), with tender illustrations by Allison Colpoys. Although the little protagonist cannot replant "grandad's birthdays / So that he would never get old", she can record her memories of him in the notebook he made for her. Finally, a debut picture book from John Bond, Mini Rabbit Not Lost (HarperCollins), mixes silliness with a Jon Klassen-like note of piquant peril. Mini Rabbit loves cake – but cake can't be baked without berries. Off he goes, on afoolhardy mission to find some. Catchphrases ("Not lost!", "Cake cake cake!") and an unexpected final twist make for great appeal.
https://www.theguardian.com/books/2018/aug/25/childrens-and-teens-roundup-the-best-new-picture-books-and-novels