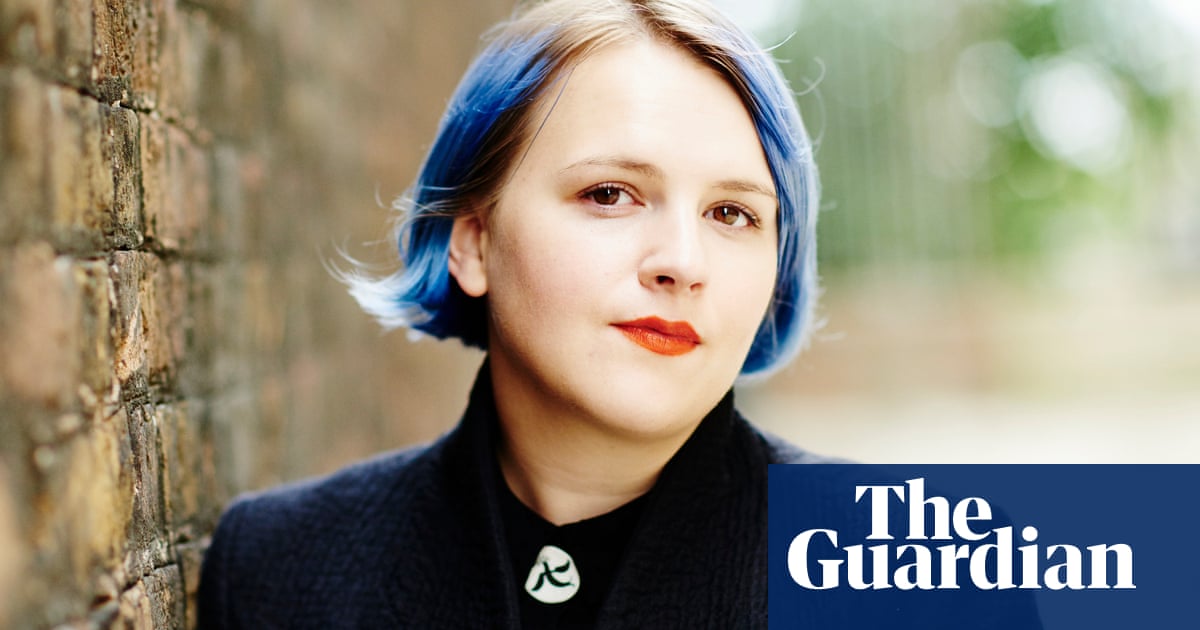 The book I am currently reading
A proof of Caryl Phillips's new novel, A View of the Empire at Sunset. Publishing a book has had an unexpected effect on my reading habits, which used to be entirely dependent on what I could find in charity shops or the library.
The book that changed my life
Claire Tomalin's biography of the comic actor Dora Jordan, Mrs Jordan's Profession. I read it at 14, and it was the first book to make me feel at home in – and excited by – the late 18th century, as well as horrified at how unjustly she was treated. If I hadn't read that, and then stewed over it for 14 years, would I have written The Mermaid and Mrs Hancock? I seriously doubt it.
The book I wish I'd written
Margaret the First by Danielle Dutton, or Hilary Mantel's The Giant, O'Brien. Both are exercises in extreme brevity and delicacy, which is a masterful achievement in historical fiction. To create such tiny, insular little gems takes a lot of confidence, I think.
The book that influenced my writing
The books I read as a child, first and foremost. They are how I learned to love words. I reread Joan Aiken's The Wolves of Willoughby Chase recently and saw my child-self reflected back: all those words whose meanings I didn't know but which I found gloriously evocative and exciting.
The book that is most overrated
I was very ready to love John Fowles's The French Lieutenant's Woman as a defining work of metafiction, but although I think I'd have admired it very much when I was 19, I am too jaded nowadays. I like clever books; I can't be doing with Clever ones.
The book that changed my mind
Jean Rhys's Jane Eyre prequel, Wide Sargasso Sea, was the first book that made me interrogate an existing text (I was a huge Jane Eyre fan), to seek interpretations besides the one presented by the author. I hadn't realised that books could be in dialogue with one another.
Speaking of Brontës, reading The Tenant of Wildfell Hall changed my mind about Anne, who I'd always accepted as the pious, dull one. I find her clear-eyed feminism incredibly relevant.
The last book that made me cry
Since John Steinbeck's Of Mice and Men absolutely dismantled me on my 11th birthday, I've never cried much over books. Lincoln in the Bardo by George Saunders squeezed a tear or two out of me though.
The last book that made me laugh
The Lonely Londoners by Sam Selvon. Even the most serious novel should have a few chuckles in it, and this one does. I do regret that its portrayal of the Windrush generation seems so necessary at this moment in politics.
The book I couldn't finish
Too many to name, I'm afraid, and the fault is with me. My head is like a load of marbles pinging in all directions right now; the time for devouring novels will return, I'm sure, but for now the world (and Twitter) is taking everything I've got.
The book I'm most ashamed not to have read
Middlemarch by George Eliot. It's one I know some people return to again and again, finding new understanding each time. If I'd started at 18, I could be on my fifth read-through by now. I feel more awful about that every time I think about it; I'm sure I've robbed myself.
The book I give as a gift
Fun Home is suitable for an array of eventualities. It's a memoir; a graphic novel; it's about losing a parent; it's a document of a section of recent queer history; it has been made into a hit musical; it is by Alison Bechdel.
The book I'd most like to be remembered for
Perhaps my fourth or fifth. I haven't written it yet, I'm living hopefully. I love writing and it's a gift to be able to support myself with it for now; I will consider myself extremely fortunate if I can continue to push myself, to love my work, and to be published.
Imogen Hermes Gowar's The Mermaid and Mrs Hancock has been shortlisted for the Women's prize for fiction.