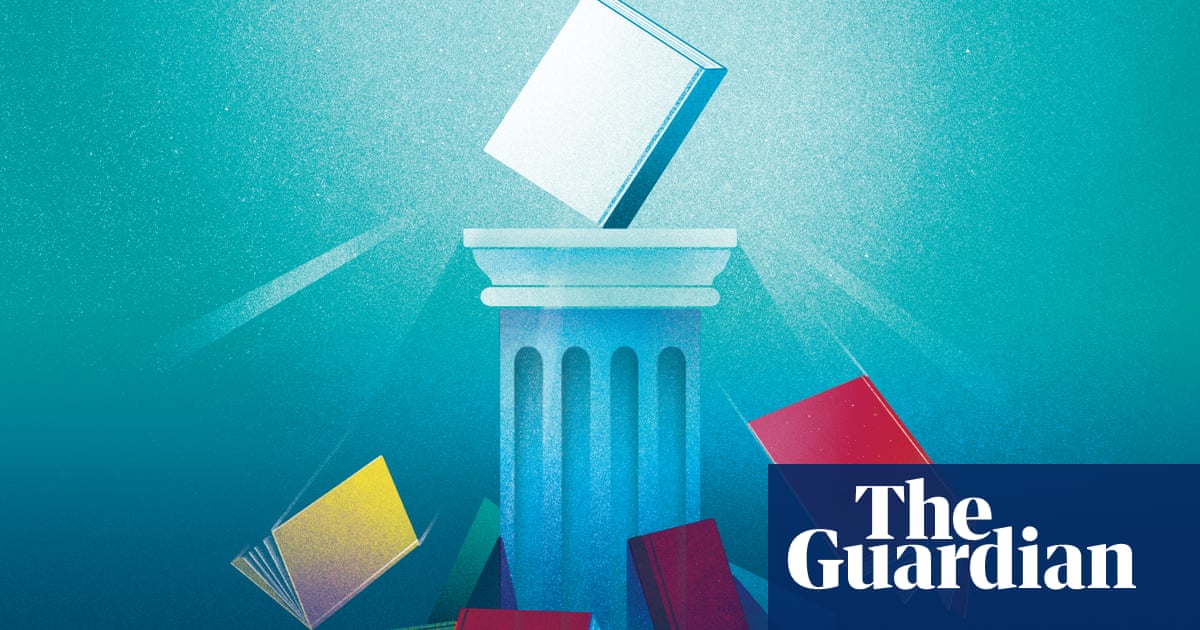 This July is a bumper Man Booker month. As well as the announcement of the 2018 longlist, we also have the results of the Golden Booker vote to look forward to, with members of the public picking their favourite winner from a six-book shortlist spanning the last 50 years. So we thought we'd join in, by asking you to nominate your own favourite winner from the last half-century to be this month's reading group selection.
I have to admit I initially felt some "franchise fatigue" when the Golden Booker was announced. It perhaps says as much about my relationship with time as it does about the Booker, but it doesn't seem all that long since the Lost Booker (won by JG Farrell's Troubles, excluded from competition by a scheduling change in 1970) and the Best of Booker (to mark 40 years of the prize, won by Salman Rushdie's Midnight's Children).
I also wondered about the wisdom of having judges select a shortlist first, instead of going straight to a public vote. But as it turns out, they've done a fine job. While any list that leaves out JG Farrell is obviously flawed, the six novels in contention are interesting: George Saunders's Lincoln in the Bardo, Hilary Mantel's Wolf Hall, Michael Ondaatje's The English Patient, Penelope Lively's Moon Tiger and VS Naipaul's In a Free State. It's especially pleasing to see Lively as a finalist. Moon Tiger is both one of the finest books of the last 50 years and one of the most consistently underestimated. It's artistically ambitious, emotionally devastating, hilarious, vivid, surprising, profound; I could throw praise at Lively all day and it wouldn't be enough.
So, I've found myself caring. I'll be fascinated to see which of the six wins on 8 July. And I'd be delighted if any one of those six books wins the nomination here – but let's pick from the full list of 52:
1969: Something to Answer For by PH Newby
1970: The Elected Member by Bernice Rubens and Troubles by JG Farrell
1971: In a Free State by VS Naipaul
1972: G by John Berger
1973: The Siege of Krishnapur by JG Farrell
1974: The Conservationist by Nadine Gordimer and Holiday by Stanley Middleton
1975: Heat and Dust by Ruth Prawer Jhabvala
1976: Saville by David Storey
1977: Staying On by Paul Scott
1978: The Sea, the Sea by Iris Murdoch
1979: Offshore by Penelope Fitzgerald
1980: Rites of Passage by William Golding
1981: Midnight's Children by Salman Rushdie
1982: Schindler's Ark by Thomas Keneally
1983: Life and Times of Michael K by JM Coetzee
1984: Hotel du Lac by Anita Brookner
1985: The Bone People by Keri Hulme
1986: The Old Devils by Kingsley Amis
1987: Moon Tiger by Penelope Lively
1988: Oscar and Lucinda by Peter Carey
1989: The Remains of the Day by Kazuo Ishiguro
1990: Possession by AS Byatt
1991: The Famished Road by Ben Okri
1992: The English Patient by Michael Ondaatje and Sacred Hunger by Barry Unsworth
1993: Paddy Clarke Ha Ha Ha by Roddy Doyle
1994: How Late It Was, How Late by James Kelman
1995: The Ghost Road by Pat Barker
1996: Last Orders by Graham Swift
1997: The God of Small Things by Arundhati Roy
1998: Amsterdam by Ian McEwan
1999: Disgrace by JM Coetzee
2000: The Blind Assassin by Margaret Atwood
2001: True History of the Kelly Gang by Peter Carey
2002: Life of Pi by Yann Martel
2003: Vernon God Little by DBC Pierre
2004: The Line of Beauty by Alan Hollinghurst
2005: The Sea by John Banville
2006: The Inheritance of Loss by Kiran Desai
2007: The Gathering by Anne Enright
2008: The White Tiger by Aravind Adiga
2009: Wolf Hall by Hilary Mantel
2010: The Finkler Question by Howard Jacobson
2011: The Sense of an Ending by Julian Barnes
2012: Bring Up the Bodies by Hilary Mantel
2013: The Luminaries by Eleanor Catton
2014: The Narrow Road to the Deep North by Richard Flanagan
2015: A Brief History of Seven Killings by Marlon James
2016: The Sellout by Paul Beatty
2017: Lincoln in the Bardo by George Saunders
It may be "posh bingo", and there may be a few stinkers on there, but that's still a very impressive list of novels. All you have to do to vote is name your pick in the comments below. If you can provide reasons why you want us to read it, so much the better. I'll return next week with a tally of the votes – and we can spend the rest of July discussing the winner.