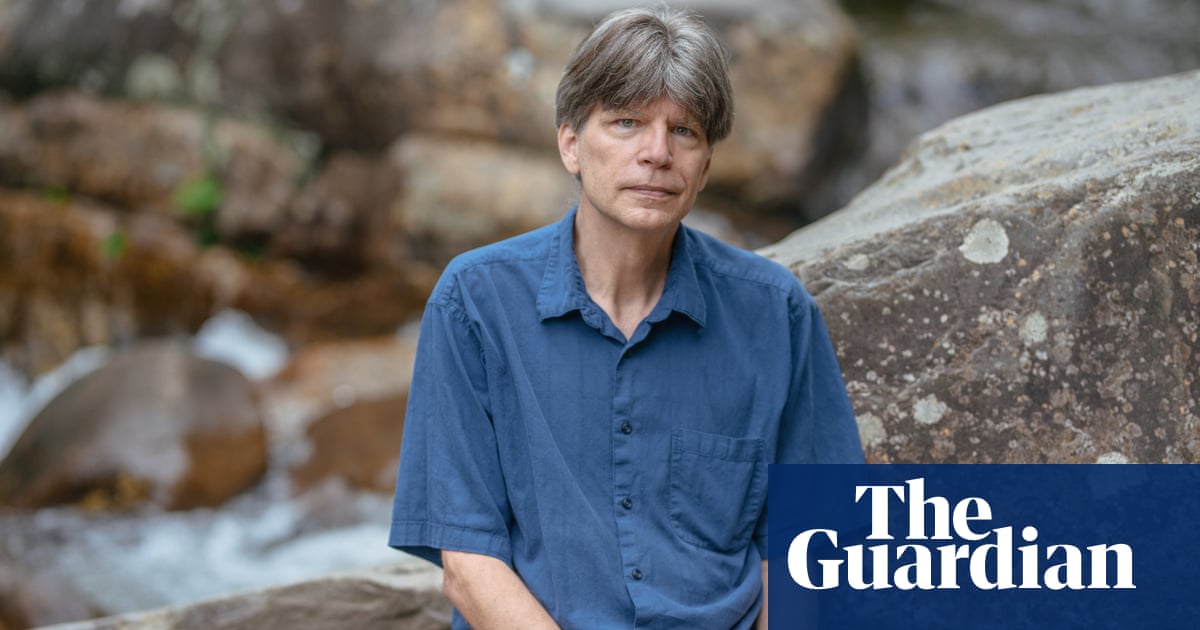 The book I am currently reading
It's said that a person might profitably read Don Quixote by Miguel de Cervantes three times in life: in youth to laugh, in middle age to think, and in old age to cry. I'm doing the crying, slightly ahead of schedule.
The book that changed my life
I guess that would be James Joyce's Ulysses. It ruined me for the simple and satisfying career in theoretical physics I was heading for.
The book I wish I'd written
Script, actually. Tom Stoppard's Arcadia. As hilarious, expansive, wrenching, perfect and luminous as anything written in my lifetime. For fiction, AS Byatt's Possession, a true novel of ideas that reads like the most romantic page-turner.
The book that influenced my writing
Harold and the Purple Crayon by Crockett Johnson. What you merely outline with a single, unlikely colour turns out to be really real.
The book that changed my mind
Finite and Infinite Games by James Carse. I felt a small revolution on almost every page. "It is not the role of metaphor to draw our sight to what is there, but to draw our vision toward what is not there and, indeed, cannot be anywhere."
The last book that made me cry
I love books where the chuckle turns into a sob before it's halfway out. Michael Frayn's A Landing on the Sun, which I wish I'd read years ago, did that to me more than once.
The last book that made me laugh
Thomas McGuane's collection of short stories, Cloudbursts. Human inanity at its finest, in 40 years of masterful, miniature worlds.
The book I couldn't finish
I'm a finisher, though I am still working on a few, especially the ones that I've already congratulated the writers on.
The book I'm most ashamed not to have read
The Grapes of Wrath by John Steinbeck. I mean, really? You call yourself an American novelist?
The book I give as a gift
These days, it's Donald Culross Peattie's A Natural History of North American Trees. "The burning issues of today are the ashes of tomorrow, but a noble Elm is a verity that does not change with time."
My earliest reading memory
I remember sitting on a beaten-up sofa in suburban Chicago, amazing my mother, a year or so early, with a little parlour trick involving Dr Seuss that I'd picked up by watching my three older siblings.
My guilty pleasure
When was the Golden Age of Science Fiction? For me, 60, as it turns out. The more 10-foot reptilians who somehow speak English, the better.
• The Overstory by Richard Powers has been longlisted for this year's Man Booker prize.