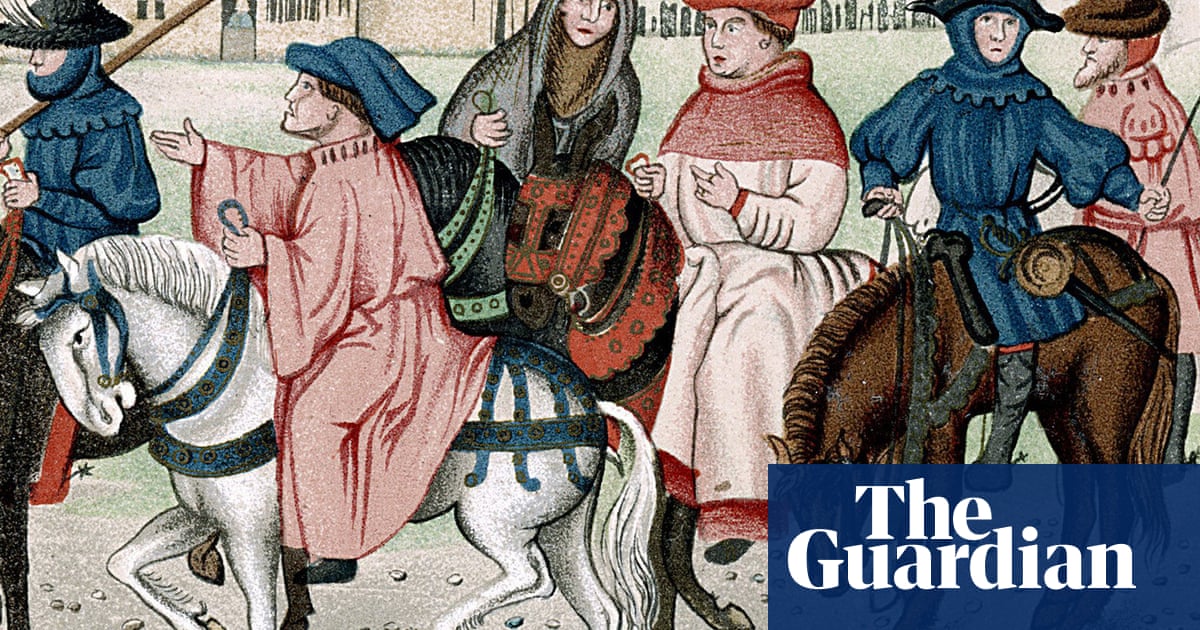 The Canterbury Tales has come out of the hat and will be the reading group choice for September. First off: don't be alarmed! I admit that my initial thoughts could be roughly translated into Middle English as "develes ers" – but the more I think about it, the more I like this challenge. I've overcome my initial disappointment that I was going to have to tackle a massive slab of foundational literature instead of sinking into a light holiday read. Now I think it's going to be a blast as well as an opportunity to experience an important cultural milestone.
You don't need me to tell you that it doesn't get much bigger than Chaucer: a poet who didn't just inspire everyone who came after him, but who also helped shape the very language we speak. Despite his undeniable influence, if you're anything like me, you might have only read a few lovely lines about the zephyrs of spring and some less lovely ones about rear ends. I have a vague notion that his great final poem is about a group of pilgrims whiling away their time on a pilgrimage to Canterbury by telling each other stories.
Beyond that, I remember all the pristine, blue-bound new copies of The Riverside Chaucer I saw in fellow students' rooms on arriving at university. And how strangely spotless they still looked three years later.
But now it's time to set aside scepticism and plug a lamentable gap in my own knowledge. I've learned my lesson. The last time I was so shocked by the name that came out of the reading group hat was the time we drew the first book of Marcel Proust's In Search of Lost Time along with its monolithic reputation. And you know what? Discovering the divine Marcel for myself turned out to be a transformative experience. I felt richer for it. After that first month, I spent years working my way through the rest of Proust and it has become one of my touchstones. I'm hoping for something similar this time round.
Of course, there are a few obstacles to overcome. We've only got a month and not only are there an awful lot of pages to read, there are a lot of different versions and the original Middle English is a big old hurdle. Maybe we can get to the 24-story, 17,000-line original poem later this month – but probably best to start with a modern-English translation. I'll also be kicking off with Peter Ackroyd's 2009 retelling of the stories. Those should help me whizz through if the going gets tough. But let's see how we go.
I suggest that we start off with the Prologue for next week and then let's pick a few highlights and themes. As usual, all thoughts and suggestions will be very welcome. Please post them below the line. Who's in for the pilgrimage?
Thanks to Penguin, we have five copies of Peter Ackroyd's version to give to the first five people from the UK to post "I want a copy please", along with a nice, constructive suggestion in the comments section below. If you're lucky enough to be one of the first to comment, email the lovely folk on culture.admin@theguardian.com, with your address and your account username – we can't track you down ourselves. Be nice to them, too.
https://www.theguardian.com/books/2018/sep/04/the-canterbury-tales-is-our-reading-group-book-for-september