The Girl with the Dragon Tattoo (remake)  Release Date:  21st Dec 2011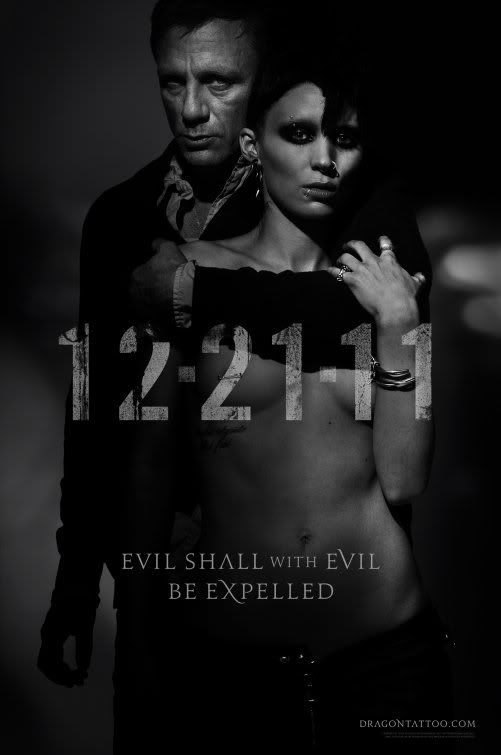 Ok so I'm excited about this one, even though I loved the books and the original Swedish movies and don't really feel they need a remake and actually think it's quite insulting on one level that they've made a remake and so soon (yeah it exposes it to a wider audience blah blah, all you have to do is RTF subtitles!) all of that aside I am quite excited about this because I think Daniel Craig is a good actor and I want to see what he does with Blomkvist.
However, this poster disturbs me.  It gives the impression that this is an entirely different kind of movie and is it just me or have they completely sexed up Lisbeth Salander? It reminds me of a fashion poster or a perfume ad. And WTF is up with the tagline? It sounds like a horror movie, I'm seeing Linda Blair's head spinning round and Lisbeth with a big sword lopping it off.  It's as confusing as hell, I really don't know what to expect looking at this poster.  I think that Noomi Rapace and Michael Nyqvist were perfect in the roles in all three movies but hey, I'm still excited to see what DC does with the role.
Here comes the trailer


If you haven't read the books, then there's plenty of time to start before the movie is released.  Click the images below to visit amazon.