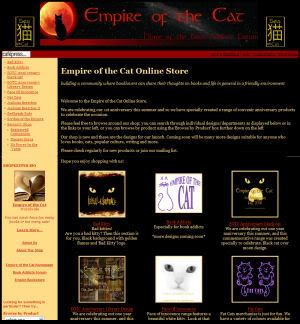 We have recently opened The Empire of the Cat Online Store at Cafepress.The store contains all of cafepress products in a range of original designs.  We are celebrating our anniversary this summer so you can find some special anniversary souvenirs in two different designs.
Other original designs are available focusing on books, cats and popular culture.
And for all you browncoat supporters – don't forget the Serenity shop.
http://www.cafepress.com/empireofthecat