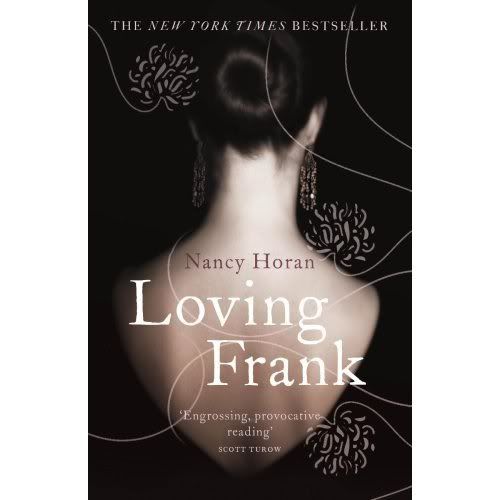 Synopsis
Abandoning their families and reputations, the lovers fled to Europe and exile. Mamah's actions branded her an unnatural mother and society relished her persecution. For the rest of her life Mamah paid an extraordinary price for moving outside society's rules, in a time that was unforgiving of a woman's quest for fulfilment and personal happiness. Headstrong and honest, her love for Frank was unstoppable. This portrait of her life as his muse and soulmate is a moving, passionate and timeless love story.
Reviews
'Loving Frank is one of those novels that takes over your life. It's mesmerizing and fascinating filled with complex characters, deep passions, tactile descriptions of astonishing architecture, and the colorful immediacy of daily life a hundred years ago all gathered into a story that unfolds with riveting urgency.' (Lauren Belfer, author of City of Light )
'This graceful, assured first novel . . . is engrossing, provocative reading.' (Scott Turow )
'A riveting historical novel.' (Seattle Post-Intelligencer )
From the Author
Loving Frank is a work of fiction based on events relating to the love affair of a brilliant, controversial architect, Frank Lloyd Wright, and one of his clients, Mamah Borthwick Cheney. Mamah, along with her husband Edwin Cheney, commissioned Wright in 1903 to design a house for their family on East Avenue in Oak Park, Illinois. This book portrays the period 1907 to 1914, during which the Wright/Cheney affair flourished.
Anyone who lives in Oak Park, as I did for 24 years, quickly absorbs information about Frank Lloyd Wright. The village was a growing suburb of Chicago in 1889, when the architect designed a home for his wife Catherine, himself, and their family, which eventually grew to six children. In time, Oak Park became Wright's laboratory during his `prairie period', when he refined, with each new house he created, his evolving ideas about organic architecture. Today, especially in summer, Oak Park's streets are peopled with tourists from around the world who come to see the many houses he designed there and to experience firsthand the architect's legendary spaces. Wright is Oak Park's most famous citizen (Ernest Hemingway runs a close second), and his home and studio complex has been restored to its appearance as it was in 1909, the year the architect left town.
I don't remember when I first learned about Mamah Borthwick Cheney, but I recall vividly a long-ago tour I took of his home and studio, at the end of which someone asked, `Why did Wright leave in 1909?' While the name of Mamah Cheney was not included in the answer, the tour guide explained the awkward truth: the famous architect, who had celebrated in his buildings the values of family and home, had departed for Europe in 1909 with the wife of a client, never to reside permanently with his family again.
Eventually I learned that Mamah and Edwin Cheney's house was just a few blocks north of my own home on East Avenue. I had passed the house many times on my morning walks, unaware of its history. Upon learning a few facts about Mamah, I found myself pausing in front of the low-slung brick house, wanting to know more.
Available in paperback
Paperback: 432 pages
Publisher: Sceptre (12 Jun 2008)
ISBN-10: 0340963379
ISBN-13: 978-0340963371
Current amazon.co.uk price:  £5.99