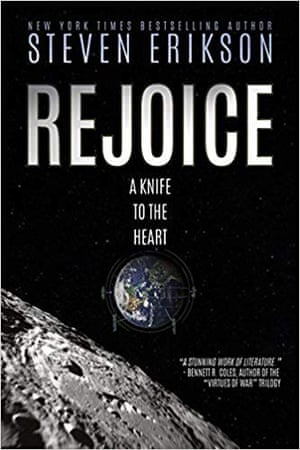 Steven Erikson, better known for his high fantasy, tackles the well-worn SF trope of first contact in Rejoice: A Knife to the Heart (Gollancz, £18.99). When a trinity of alien races sends an AI emissary to Earth, the fabric of reality is altered. Force fields manifest to protect flora, fauna and vast areas of wilderness from human depredation: they also make it impossible to despoil the planet or slaughter animals, and humans can no longer harm each other. At a stroke, violence is a thing of the past. Meanwhile, an SF author named Samantha August is abducted by the aliens and spends much of the novel aboard a starship in orbit above the Earth, as an AI persuades her to act as the trinity's spokesperson. What follows is a leisurely, philosophical disquisition on the nature of the alien intervention and the post-capitalist future of the human race. Rejoice rejoices in satirising capitalism, dumb US presidents, greedy media moguls, impotent military high-ups and much more.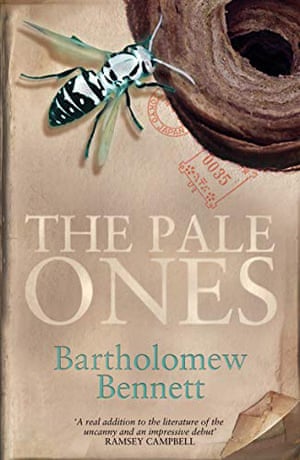 The nameless narrator of Bartholomew Bennett's first novel, The Pale Ones (Inkandescent, £8.99), is a washed-up thirtysomething whose girlfriend has left him and fled to Japan. Trawling charity shops for valuable books and selling them online, he meets a fellow dealer and is drawn into an ambiguous relationship with the obnoxious Harris. They leave London and head north, ostensibly to collect books from charity shops and split the proceeds. But Harris has a mesmerising hold over people – our narrator included – and takes more than he gives. Bennett's short novel is notable for the gradual, creeping unease with which he imbues a series of apparently mundane events, bringing to mind the subtle horrors of Robert Aickman's short stories. The leisurely, unsettling narrative includes some startlingly graphic images: "The helix of his left ear partially eaten away by a sore the colour of a waterlogged raisin." The Pale Ones is an impressive debut.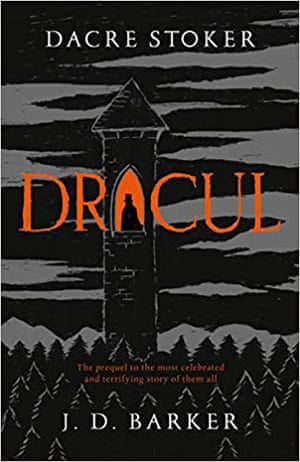 Bram Stoker always intended Dracula as a work of non-fiction, though the first 101 pages of the original manuscript, claiming the story was factual, were dropped by its publisher who was worried about public reaction in the aftermath of the Jack the Ripper murders. This, at any rate, is the starting point ofDracul (Bantam, £12.99), a collaboration between Bram Stoker's great-grand-nephew Dacre Stoker and JD Barker. The authors have extrapolated from the excised pages and incorporated Bram Stoker himself into the text to explain how he came to write Dracula. We open with Stoker's childhood in Dublin, nursed by the mysterious Nanna Ellen, who cures him of illnesses only to vanish when he's seven, yet is still impossibly youthful when she reappears years later. Told through letters, third person narrative and fragments of diary and journal entries, the novel charts Stoker's relationship with Nanna Ellen and his flight across Europe on the trail of a truly evil Count Dracula. The book culminates in a gripping finale – though loose ends are left dangling for the possibility of welcome sequels.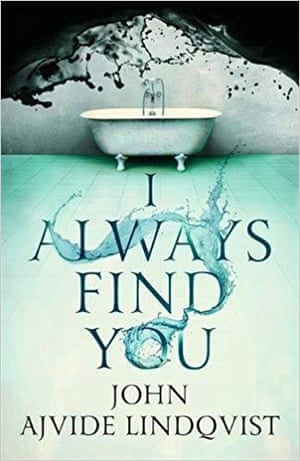 The former magician and stand-up comedian John Ajvide Lindqvist's horror novels have been earning him a reputation as Sweden's answer to Stephen King. His 2004 novel, Let the Right One In, was a bestseller in Sweden and made into a film directed by Tomas Alfredson, in 2008. Lindqvist's seventh novel, I Always Find You (Riverrun, £20), seamlessly translated by Marlaine Delargy, is set in 1980s Stockholm. Teenage narrator John Lindqvist leaves home to set himself up as a magician, renting an apartment in a rundown tenement building that is occupied by decidedly strange neighbours. Drawn to these people, and to the gruesome secret they share in the communal shower room, Lindqvist embarks on a mind-altering journey that changes him from a lonely teenager to a borderline psychopath. The strength of the novel lies in the author's calm, unhurried reporting of increasingly supernatural events, and his decision to have a fictional version of himself as narrator, which lends an unsettlingly autobiographical element and grounds the story in reality. I Always Find You is a compelling treatise on loneliness, alienation and the evil that lurks in every heart.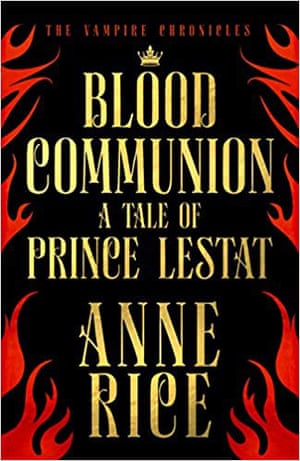 In 1976, the bestselling Interview with a Vampire launched the debonair Prince Lestat on to the world stage. Twelve books later, with a few longueurs along the way, we reach volume 13 of Anne Rice's Vampire Chronicles with Blood Communion (Chatto & Windus, £20). Almost a quarter of this short novel retreads old territory as it brings new readers, and forgetful fans, up to speed with what has gone before: the tortuous tale of how Lestat became Prince of Vampires. But now his dominion is under threat from fellow vampires and he must muster all his resolve to do battle against a horde of enemies old and new. The book takes flight in the second half, and Rice offers up lashings of blood in a few skilful set pieces. Fans will love it; new readers are advised to start at the beginning.
• Eric Brown's latest novel is Buying Time (Solaris). To order these books at a discount go to guardianbookshop.com or call 0330 333 6846. Free UK p&p over £10, online orders only. Phone orders min p&p of £1.99.