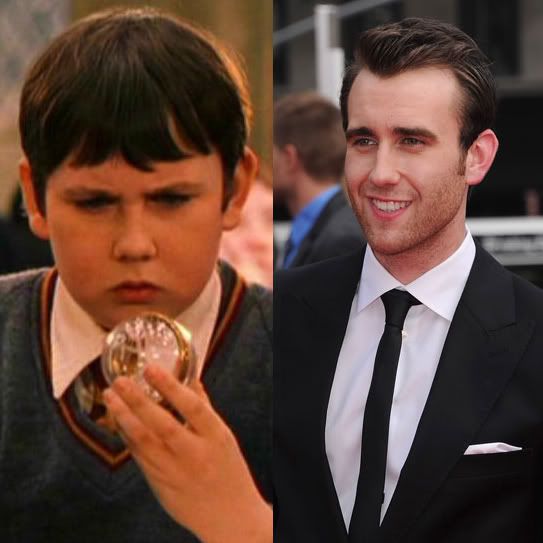 I'm sorry, but this is Neville Longbottom? Huh? When did that happen? Have I been asleep since Philosopher's Stone?
Seems I'm not alone…
Over the last decade we've watched little Neville Longbottom grow into his own, from a timid, forgetful misfit into the brave badass who just kills it in Harry Potter and the Deathly Hallows Part II . But the transformation from boy to man wasn't just on the big screen; the actor who plays Neville, 22-year-old Matthew Lewis, has emerged as the breakout stud from the Harry Potter franchise, eliciting "is that really Neville?!" responses from fans everywhere, especially when he's been suited up for premieres this past week. So for all the ladies who dig the dorky guys, we give you "before" photos of Neville as well as a shameless collection of hot pictures of Matthew Lewis that'll have you attempting to slip love potion in Neville's butterbeer.
"Matthew, who plays Neville Longbottom, was flattered by fans' comments that he had outgrown his nerdy, chubby look, and he recently revealed that he had to wear a fat suit and false teethto film the later movies."