Ok so actually it's not a movie, it will be an eight part TV series on ABC TV (Australia) but I loved the book and so I am really excited about it, more so than some of the book-to-movie offerings that are around this year.  I think anyone who read the book, will be really intrigued to see what this will be like.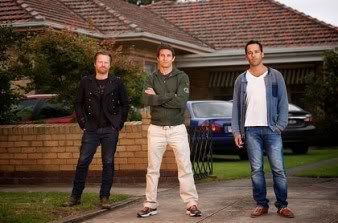 Here's some info:
The award-winning novel by Christos Tsiolkas, The Slap, is being developed into a television series by ABC TV andMatchbox Pictures. Development of the eight-part series will begin next month in Melbourne, with production to start in 2011. The novel centres around the repercussions that occur amongst a group of friends after a man slaps a child at a barbeque.
ABC TV's Acting Head of Drama, Amanda Higgs, says the drama will resonate with audiences. "The Australian novel that provoked fiery discussion from offices to dinner parties to mothers' groups and suburban barbeques will become the most talked about series on television.  It is terrific to be collaborating with our partners at Matchbox Pictures."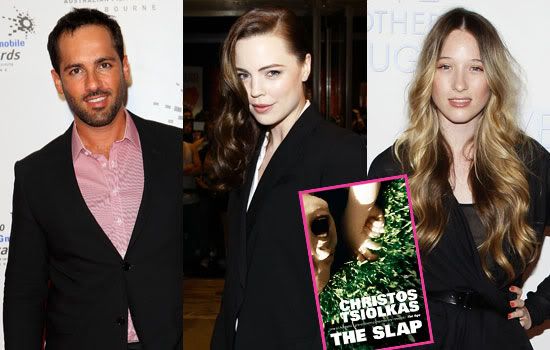 Christos Tsiolkas says "The ABC has always felt like the natural home for The Slap. It's an opportunity to develop a ground-breaking piece of television that embodies a rawness and a diversity that we haven't seen on our screens before. I am particularly excited by the calibre of the writers and the producers on this project, some of the most exciting talents working at present in our film and screen culture."
This year, The Slap has won the Commonwealth Writer's Prize, the Australian Book Industry Book of the Year award, the Victorian Premier's Literary Award, the ABA Book of the Year and the Association for the Study of Australian Literature Gold Award.
I'm really interested to see how this will turn out, not to mention how they will handle the language!!!
One of the writers is Brendan Cowell so it is going to be good, and Alex Dimitriades (narrator of the audiobook!) will play Harry and Jonathan LaPaglia (brother of Anthony) will play Hector!  Geez I can't wait to see what he does with that role, I just can't picture him as Hector at all.  The Slap is scheduled to start in August ie next month!!!!!!!!

*squeeeeee*