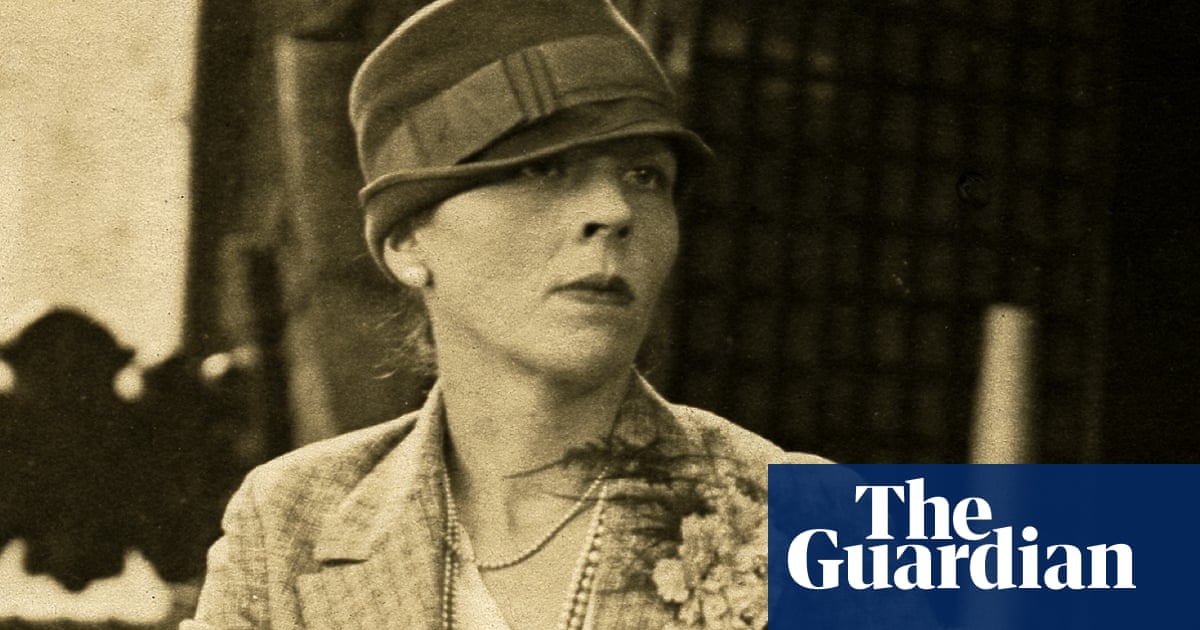 Nightwood by Djuna Barnes has come out of the hat and will be this month's choice on the reading group.
This extraordinary novel was first published in 1936. Its story of expats, drifters, troubled souls, pain and loss in Paris struck a chord in that turbulent year of the Nazi Olympics and the outbreak of the Spanish civil war. But actually, Nightwood was set in the 1920s and (true to an ongoing and noble tradition of modernist novels) the book had been circulating in publishing houses for several years before Faber & Faber picked it up. It is, as Jeanette Winterson wrote in her 2006 introduction to the book, both of its moment and something apart: "Nightwood has not survived as a slice of history, but as a work of art. The excitements and atmosphere of her period are there, but there is nothing locked-in about Nightwood."
Winterson also observed that the book is "not much more than a couple of hundred pages long, and more people have heard about it than have read it. Reading it is mainly the preserve of academics and students." So we have an excellent opportunity to redress that balance. I'm yet to read the book – but I'm even more excited to do so having read Winterson likening reading it to: "drinking wine with a pearl dissolving in the glass. You have taken in more than you know, and it will go on doing its work. From now on, a part of you is pearl-lined." I have no idea what it is like to be "pearl-lined" – but it sounds like a good thing.
In case that doesn't work for you, Siri Hustvedt also recalls reading Nightwood at 24, "with the aching intensity of a person possessed". Dylan Thomas described it as "one of the three great prose books ever written by a woman." (Jeanette Winterson diplomatically advises us to accept the compliment to Barnes and ignore the insult to everyone else.) More straightforward was William Burroughs, who called it "one of the great books of the 20th century".
TS Eliot, the high priest of modernism, also thought highly of Nightwood. He wrote an introduction to the 1937 Faber edition, where he described its "astonishing" prose: "What I would leave the reader prepared to find is the great achievement of a style, the beauty of phrasing, the brilliance of wit and characterisation, and a quality of horror and doom very nearly related to that of Elizabethan tragedy."
Just in case that isn't enough inducement, have a marvel at Barnes's mighty first sentence:



Early in 1880, in spite of a well-founded suspicion as to the advisability of perpetuating that race which has the sanction of the Lord and the disapproval of the people, Hedvig Volkbein, a Viennese woman of great strength and military beauty, lying upon a canopied bed of a rich spectacular crimson, the valance stamped with the bifurcated wings of the House of Hapsburg, the feather coverlet an envelope of satin in which, in massive and tarnished gold threads, stood the Volkbein arms – gave birth, at the age of forty-five, to an only child, a son, seven days after her physician predicted that she would be taken.
Way to delay the main verb! I'm sold – and I hope you'll join us.
Thanks to Faber, we have copies of Nightwood to give to the first five people from the UK to post "I want a copy please", along with a nice, constructive suggestion in the comments section below. If you're lucky enough to be one of the first to comment, email David Johnson-Morgan with your address and your account username (david.johnson-morgan.casual@theguardian.com) – we can't track you down ourselves. Be nice to him, too.