For ages 5+
The Street Beneath My Feet by Charlotte Guillian and Yuval Zommer (Words and Pictures)
A concertina-book that falls open in yards of pages, taking you to the centre of the Earth and back again; good for budding geologists, treasure-hunters, archaeologists and those who aren't too keen on traditionally book-shaped books.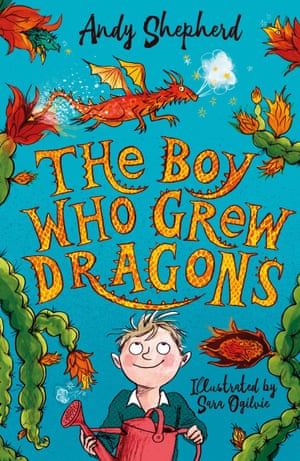 Can I Build Another Me? by Shinsuke Yoshitake (Thames and Hudson)Perfect for children who wonder what makes them unique, this story of a boy who needs a clone of him to do his chores (and fool his mum) spins its philosophical plates with humour and dexterity.
Migloo's Day by William Bee (Walker)
A dazzlingly rich, visually crammed search-and-find story, following a benign if greedy dog on his quotidian journey from pal to pal and meal to meal, with more twists and activities at the back of the book.
The Boy Who Grew Dragons by Andy Shepherd and Sara Ogilvie (Piccadilly)
Everything you want in a book for a newly independent or emergent reader – light-touch but tender realism, honouring children's deep inner feelings, and anarchic magic, both beautiful (dragon scales that "ripple and shimmer like sunlight on the sea") and regrettable (flammable faeces). Sara Ogilvie's round-eyed illustrations effortlessly capture both enchantment and stench.
Rabbit and Bear: Rabbit's Bad Habits by Julian Gough and Jim Field (Hodder)
Whether it's the grisly truth about leporidae eating their poo, the hilarious, touching dynamic between big, gentle Bear and cantankerous, selfish – but not irredeemable – Rabbit, or Jim Field's blue-white, deft and atmospheric images, there's much to love in this splendid little book.
For ages 10+
Roller Girl by Victoria Jamieson (Puffin)
A hilarious, subtle, memorable graphic novel about friendships disintegrating, the beginnings of adolescence, and not magically becoming brilliant at a new sport overnight; it's set in America, but the emotions feel completely universal.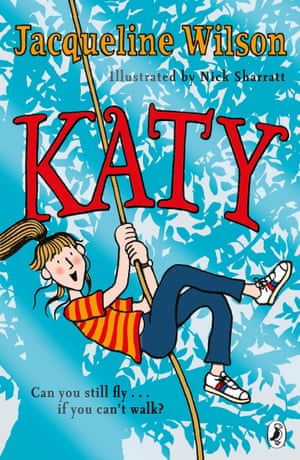 Uncle Montague's Tales of Terror by Chris Priestley (Bloomsbury)
Deliciously insidious and scary short stories in the vein of Edgar Allan Poe and MR James, with Goreyesque illustrations by the superlative David Roberts and an unsettling framing narrative.
Katy by Jacqueline Wilson (Puffin)
Many children's classics don't stand up well to the passage of time, and Susan Coolidge's What Katy Did feels particularly dated in its treatment of disability, but Jacqueline Wilson's contemporary retelling is heartrending, funny and truthful, with all her characteristic instant, addictive readability.
Flirty Dancing by Jenny McLachlan (Bloomsbury)
Gloriously comic and fluffy summer comfort reading, with an exhilarating dance-competition romance – though it can be read as a standalone, it's also the first of a series about four former best pals, the Ladybirds.
The Crossover by Kwame Alexander (Andersen)
A verse novel about basketball, twin brothers, rivalry, identity and coming of age, full of viscerally thrilling and adeptly sculpted language both punchy and unintimidating on the page.
For ages 14+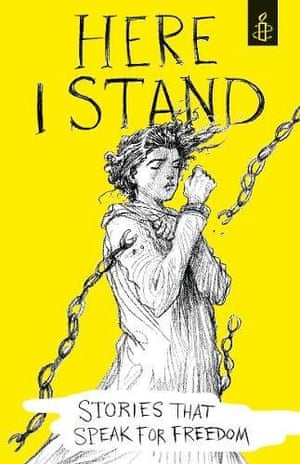 Here I Stand, various authors, illustrated by Chris Riddell (Walker)
An anthology of short stories and poetry dealing with human rights abuses – good for the reader who wants hard-hitting realism, but prefers short dips into different voices, rather than committing to a full-length novel.
Monsters by Emerald Fennell (Hot Key)
Not for the faint-hearted, but lovers of pitch-black humour, unreliable narrators and unspeakable children will have a ball with Fennell's tale of an idyllic Cornish town, an inconvenient body, and two 12-year-olds unwholesomely obsessed with murder.
La Belle Sauvage, The Book of Dust Vol. 1 by Philip Pullman (David Fickling)
You don't have to have read His Dark Materials to be instantly swept into the current of Pullman's newest instalment – far from escapist fantasy, its swearing, torture, sexual predation and proto-totalitarianism demands full, satisfied engagement from its reader.
The Hate U Give by Angie Thomas (Walker)
There's a reason for this book's slew of accolades – furious, funny and unforgettable, the story of Starr, who sees her friend shot in front of her by a white police officer, and has to ride the wave of anger, sorrow and despair unleashed by his death, is both instantly gripping and entirely original.
Grasshopper Jungle by Andrew Smith (Egmont)
An outrageous mashup in which small-town coming-of-age story meets apocalyptic virus (that turns its victims into human-sized praying mantises), told in the sex-crazed voice of 16-year-old Austin Szerba.