As Halloween approaches, a classic horror novel inspires a menacing ghost story in Marcus Sedgwick's The Monsters We Deserve (Zephyr, £12.99). In a remote mountain house in the French Alps, reality begins to blur as an author ponders upon the legacy of Mary Shelley's Frankenstein and the creative act of writing itself. Haunted by dark visions and the spectre of failure, his isolation and obsession grow, invoking a terrible sense of claustrophobia and mounting dread. An ambitious and original take on the gothic.
Two contemporary novels stand out this autumn. In books such as We Are All Made of Molecules, Susin Nielsen has showcased her talent for authentic, unforgettable teenage voices. No Fixed Address (Andersen, £12.99) follows 13-year-old Felix who is homeless, living in a van with his mother. As the challenge of keeping their secret escalates, Felix hatches a plan to turn their lives around. This may be a story about poverty and depression, but there's hope and humour at its heart.
Another writer giving voice to a seldom-heard character is debut UK writer Mel Darbon. In Rosie Loves Jack (Usborne, £7.99), a teenage couple are torn apart. But Rosie will do anything to be with her boyfriend, even running away from home in a treacherous winter storm. The twist: she is a girl with Down's syndrome, encountering the dark underbelly of humanity as much as the kindness of strangers on her journey. Passionate and inclusive, it's a compelling quest for love and independence.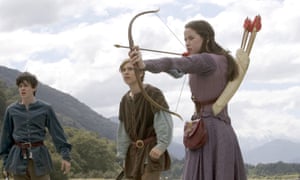 An award-winning bestseller in the US, Jason Reynolds has been little published here. Happily, that is now changing. For Every One (Knights of, £5) draws on his experiences, a rousing, motivational poem penned in lyrical free verse, inviting readers to be bold, take a leap of faith and dare to dream. Defiant and inspirational, this stylishly designed pocket-size volume packs a mighty punch. For teenage readers and way beyond.
A year on from Good Night Stories for Rebel Girls, there's a new must-have feminist book on the block. In Feminists Don't Wear Pink (and Other Lies) (Penguin, £12.99), more than 40 women, from Hollywood actors to teenage activists, explore their personal relationships with feminism in a diverse collection of writing, featuring everything from confessional essays to business tips, playlists to poems. Collated by Scarlett Curtis, it's wonderfully candid, often funny and absolutely necessary, a triumphant rallying call to young women.
Finally, for a feminist slant on a classic, readers betrayed by CS Lewis's dismissal of Susan Pevensie will eagerly pounce upon The Light Between the Worlds (Chicken House, £7.99). Two sisters return to war-torn England, following six years in a Narnia-inspired fantasy kingdom, and struggle to cope with reality. In her assured debut, Canadian writer Laura Weymouth repositions Susan's penchant for lipstick and nylons as warpaint and armour, weaving themes of grief, loss and mental health into the narrative with considerable style.
• To order any of these books for a special price click on the titles, go to guardianbookshop.com or call 0330 333 6846. Free UK p&p over £10, online orders only. Phone orders min p&p of £1.99