Candy Gourlay's historical novel Bone Talk (David Fickling, £10.99) is a coming-of-age story dealing with themes of imperialism and masculinity that resonate strongly today. It is 1899 and Samkad's life with his Filipino mountain tribe is about to change when the first white man arrives in their remote village. The culture and landscape are vividly drawn, a mesmerising world of soulful ritual and community, rendering the impact of the American invasion all the more devastating.
From the past to the near future with Nicky Singer's The Survival Game (Hodder, £7.99), a dystopian thriller set in a world ravaged by climate change and overpopulation. Fourteen-year-old Mhairi is making the difficult journey home from Sudan to Scotland when she meets a young African boy and risks everything to get him to safety. Recent news about the treatment of refugee children makes this a particularly pertinent read. Singer's gripping and provocative book poses big ethical questions, and has an ending likely to polarise readers.
Holly Bourne's characters are at a summer camp with a difference in Are We All Lemmings and Snowflakes? (Usborne, £7.99): it's a residential facility offering teenagers with mental health problems a shot at "normality". One of the teens, Olive, begins to question whether it's the world that needs fixing rather than them, sparking a grassroots campaign to spread kindness. Bourne is intensely readable and writes with compassion, insight and humour.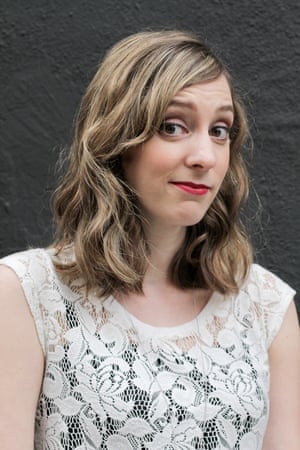 Another author with a talent for connecting with teenage readers is Katherine Webber. Japanese-American Reiko navigates love and grief amid the claustrophobia of family expectations and peer pressure in Only Love Can Break Your Heart (Walker, £7.99), set in the California desert. It's familiar emotional territory for contemporary young adult fiction but Webber's complex, nuanced protagonist feels real and is memorable.
Melvin Burgess is an original, experimental voice and in his first YA novel for five years he draws on the rich tradition of British fantasy rooted in landscape and folklore, recalling the writing of Alan Garner and Susan Cooper. The Lost Witch (Andersen Press, £12.99) takes place in modern-day Hebden Bridge in Yorkshire, where teenager Bea has started to hear and see strange creatures, voices and visions. Her journey to becoming a witch is one of deception and manipulation in this beguiling thriller.
Finally, for pure escapism, Laura Wood's A Sky Painted Gold (Scholastic, £7.99) is a wildly romantic, delicious indulgence. In 1920s Cornwall, village girl Lou has long admired the grand house across the causeway, and when its wealthy young owners return she is swept into their heady world for one glamorous golden summer of moonlit cocktail parties and fabulous dresses. Wood is unapologetic about her influences, drawing heavily on classics such as The Great Gatsby and I Capture the Castle, but the book is all the more charming for it.
To order any of these titles for a special price go to guardianbookshop.com or call 0330 333 6846